I had such a great time as a featured speaker at the 2014 SMS Sales Summit in Columbia, Missouri on May 20, 2014.
The event was great fun and I was able to meet about 20 members of the site!
It was so much fun to be able to put faces with the names, finally!

This was to demonstrate what I'm wearing when we are on vacation in another exotic location and I'm stopping the vacation for an hour here and there to write Med Supp applications over the phone/internet.
After the main session, they all went to lunch and I changed into more appropriate attire for the follow-up breakout session.
We didn't have enough time to cover much at all there, so we're going to do a follow-up webinar to really cover the whole content that I had prepared for the event.
I am very much looking forward to the next live event where we can get together.
There will be one soon, I am sure!
-Chris
Here is video of the main session (where I was wearing a bathing suit and T-shirt + flip flops!)
An encore webinar done on June 4, 2014: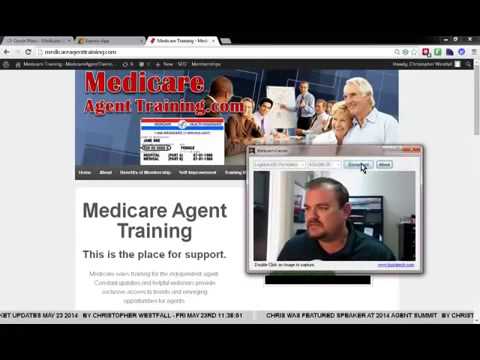 You can download the slides in Chris' presentation here:
Webcam Viewer Program Mentioned in the Webinar (Right click and do SAVE AS)
 Just after the break out session…