Spring Venture Group is an Icon
With their main location in Kansas City, Missouri, Spring Venture group now has over 700 agents in their building. They are expanding into other locations and soon will be over 1,000 agents, all selling Medicare products all over the phone. How? They are creating their own online leads and they are converting those leads into new customers.
Why is this working?
The business model of selling Medicare products over the phone is not new anymore.
Several folks, like Richard Cantu, who sold his GoMediGap.com phone-sales agency for nearly $50 Million to E-Health with the same business model, and Chris Guliani of Spring Venture Group have proven that this concept of online lead generation to telephone sales conversion works on as big of a scale as you would want to grow.
Spring Venture Group on Sales Ethics When Selling by Phone
I had a chance to meet with Chris Guliani (SVG's CEO) in 2018 on a carrier trip to Portugal: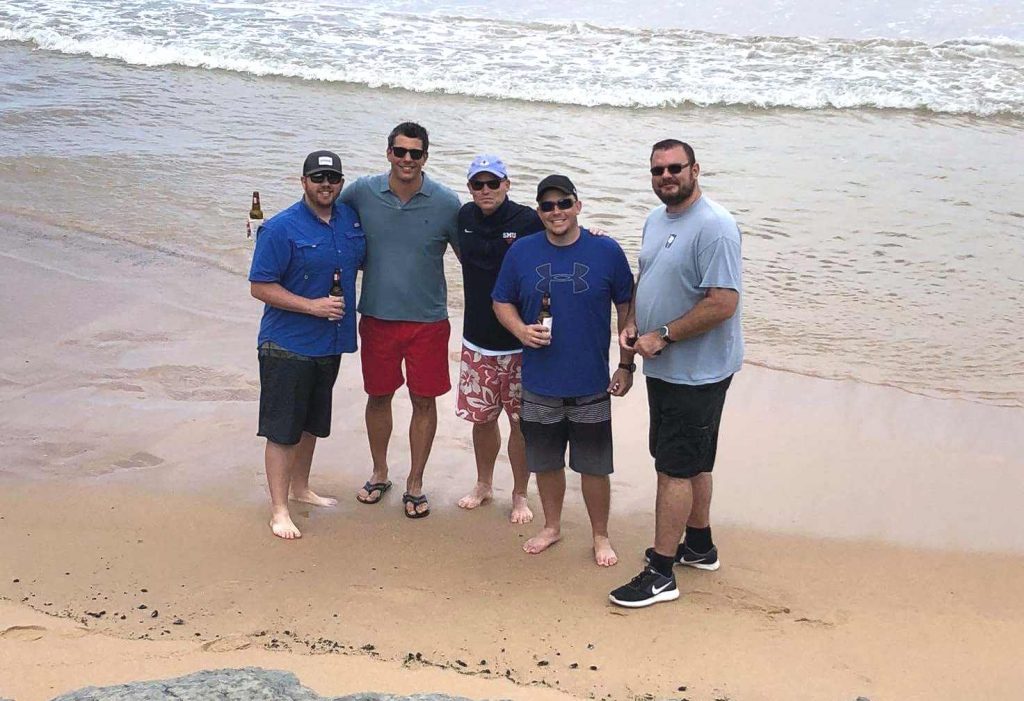 Actually, Richard Cantu was there, too, as was Jagger Esch of MedicareFAQ, another hugely successful phone-based Medicare agency in Florida who also uses online advertising to great success, and Taylor Martin of Senior Security Benefits in Texas, another super-successful phone-based insurance marketing organization in Texas.
The conversation on the beach that day, and throughout the trip, was centered around how thankful we were to have, first, found this industry and second, to have found it in a day and age where technology has allowed us to be more successful than any other generation prior. Chris Guiliani and I brought our children on the Portugal adventure. This was our daughter's first trip out of the country and they were amazed. 
The use of the telephone, first invented in 1876, to move the insurance industry forward by enormous leaps and bounds starting in the 1990s, coupled with digital marketing for lead generation in the 2000s means that we are at the right place, with the right set of products, at the right time.
Sprint Venture Group, EHealth, GoMedigap, MedicareFAQ, Senior Healthcare Direct (aka "MedicareBob"), BoomerBenefits, MedicareMedigapDirect, and countless other phone-based agencies who generate their own leads using online platforms all prove that this is the market to be in.
Each and every one of these agencies started as a single producer who had the vision to grow what works, to scale. Many of them have taken on partners to grow even faster. Having made friendships with these agency owners, I have been truly inspired by their success and even more motivated in the knowledge that if it can be done, I, too, can accomplish anything I want to in this industry – using a telephone.
Christopher L. Westfall, Sr.
MedicareAgentTraining.com